Atmonauti Newsletter
By Marco Ciocca C1668
Atmonauti is in its 4th year since its official inception in South Africa, is currently in its 2nd year on the SSA, and was recently represented at the 2009 National Championships as an official PASA event, with some 35 medals contested in 5 categories.
It is over a year since the PASA constitution was amended and Atmonauti was voted in (AGM of February 2008) as a separate discipline with its own individual committee of the Sports Skydivers Association.
It is with much gratitude that Atmonauti SSA Committee thank all the participants, contestants, judges, instructor bodies and especially NSTO and the SSA for all the valued input, time and passion with assisting in establishing South Africa as a leading authority on Atmonauti globally.
It is with much pride that we announce the news that Atmo SSA/Nationals Organizers and FAI judges have been invited to Italy in September 2009 to assist with the running and judging of the 2009 Italian Atmonauti National Championships (including the Atmo Judging Criteria as developed by and between the Atmo SSA and FAI Judges), with Australia soon to follow.
NEWS FLASH
- NATIONAL LEAGUE ATMONAUTI – NLA
A National League of ARW2 competitor teams will be inaugurated shortly, whereby our resident FAI Judges will carry out draws for monthly league competition jumps which will be videotaped at any DZ of choice and uploaded to the Judges website for judging and points allocation.
This is an opportunity for contestants to develop ARW2 skills (2-way), and for Judges to develop the judging criteria documentation on an ongoing basis. An International League Atmonauti - ILA - will promote cross-pollination of skills where draws will be done monthly by our resident FAI Judges and footage (from any dz around the globe) can be uploaded for judging and points allocation, making the ARW2 contest truly international.
Please refer to PASA website for official Atmo Competition Judging Criteria and Rules Documentation.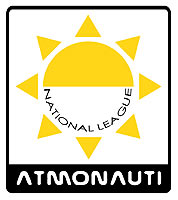 MOPs
The Working Document, presented to the NSTO, SSA, FAI Judges and which is the current Manual of Procedures for Atmonauti in South Africa, is due for an update.
A Cat II programme is planned for introduction, specifically designed to assist ISP Students who wish to progress to Atmonauti CAT II and CAT III.
The coaching groups afford Atmo students a financially viable and accessible solution to Atmo coaching, by dividing the coaching slot amongst the group jumpers.
Please refer to the PASA website for more information or email marco@macaronis.co.za.
Atmonauti funding – please read and respond
The tick boxes on membership application/renewal forms are used as a guideline for the allocation of SSA funds. The Atmonauti tick box was left off this year due to Atmo not being represented at the SGM/AGM but the SSA has agreed that Atmo is still entitled to receive funds from members.
We ask that those who wish to support this discipline do so by emailing their preference below to admin@para.co.za by 31 August 2009:
PASA No.:
Name:
Select one of the following:
Add Atmonauti to existing selection
Replace existing selection with Atmonauti only