Kruger Rand Raffle
By Eugene Potgieter D860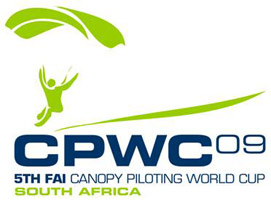 The Canopy Piloting World Cup Committee is raffling a one-ounce, pure gold, Kruger Rand together with some great other prizes!!
As you all may have heard, South Africa is hosting the 5th FAI World Cup in Canopy Piloting at JSC this coming December. There are numerous overheads to be covered and to make this possible; we decided on this raffle to accumulate some working capital.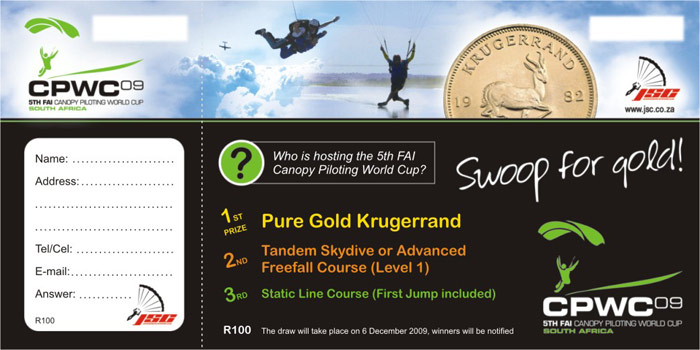 Tickets are R100.00 each and the final draw will take place at the World Cup awards function on the 6th of December 2009. Tickets can either be purchased from any of the World Cup Committee members or can also be purchased ON LINE from our website, www.swoop4gold.co.za/cpwc/raffle.asp
We really need all the help we can get, so tell all your colleagues and friends & please support us!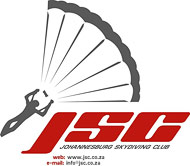 Thanks!!
Eugene Potgieter
World Cup Committee
Chairman: Johannesburg Skydiving Club
Cell: +27836314747