Five Skydivers want you to change the world
By Taya Weiss USPA D27874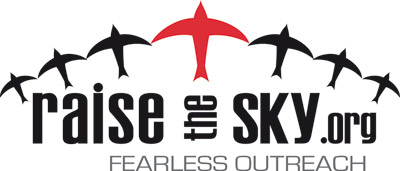 New Non-Profit Connects Jumpers to Giving Opportunities
When Taya Weiss's fiancé, South African skydiver Eric "tonto" Stephenson, died in 2007, jumpers all over the world wanted to do something in his memory. The pair supported a 5-year-old deaf child from Soweto, paying for schooling and food for the impoverished family. Jumpers contributed more than two thousand dollars to the Silindile Trust. Chantelle Williams wrote to Johannesburg's Highveld Stereo radio station that granted a surprise "Christmas wish" by funding Silindile's education through high school.
"Skydivers are generous, innovative, and community-minded, but these stories rarely get told in the mainstream media," said Weiss. "We want to show the world that skydivers are superheroes: not just because they can fly, but because they use the power and beauty of skydiving to make the world a better place."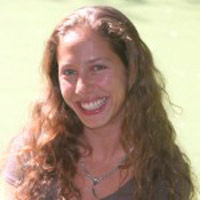 Taya Weiss
Weiss and co-founders Jeff Donohue, Phil Peggs, Steve Sanderson, and Eli Bolotin recently launched Raise the Sky, a new non-profit organization that connects skydivers to fundraising and "fearless outreach" opportunities through event planning and hosting. They get inspirational stories into the public eye through the Internet and social networking, public relations campaigns, team relationships, and partner organizations.
Eli Bolotin, who lived down the hall from Weiss when they were students at Harvard, has served as a Volunteer Coordinator for the American Red Cross, worked with Serenity House, Jump for the Cause, and now the ALS Association. Jeff Donohue, a lawyer for a major pharmaceutical company, helps skydivers support the fight against diseases prevalent in children. Phil Peggs forges partnerships with organizations that connect young people with mentors. Steve Sanderson, an international business owner, vets global charitable projects.
Raise the Sky will host the 2nd Annual tonto Boogie at the Johannesburg Skydiving Club in South Africa in October, and Wingsuit Bigway 2009, a wingsuit formation record attempt at Skydive Elsinore in November.
More information is at www.raisethesky.org
For more information, contact Taya Weiss: taya@raisethesky.org.