Skydive Xtreme Ranch Boogie : 9 to 16 December 2009
By Tish Waugh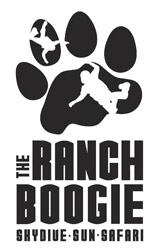 2009 celebrates the first PAC 750XL hosted boogie. The Ranch Boogie will not only be the boogie of the year, but potentially the best boogie ever held in South Africa. With load organizers, a jump ship deluxe and a venue which not only lends itself to skydiving, but also leisure and relaxation.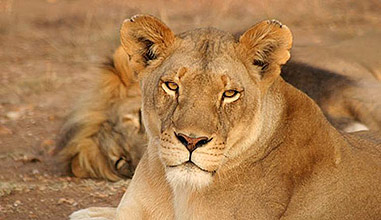 The Kolobe Tented Camp boasts a true African experience filled with wildlife (before skydivers arrive that is), sunsets and a bush experience which not only enhances the entire boogie, but ensures that the unique African paradise that is Limpopo is bared before all, Blesbok, blue skies and especially, the ZS BLU – 17 seater, custom skydiving aircraft.
Let the views of the rolling hills of Limpopo enchant you, let the spectacular and spacious landing area welcome you and, for those of you that are bringing along friends and partners for whom skydiving is not a priority – the hotel offers a gymnasium, heated and cold pools and a kiddies play area which is sure to distract them for hours – while you skydive to the max!
From the 9th to the 16th of December, the PAC will be offering loads from sunrise to sunset at slot rates of R220.
The venue not only offers a full camping site with permanent imported, waterproof tenting (fully serviced with plug points and ventilation), but also a Protea Hotel, only 3 minutes away with 3 restaurants, catering for all palates.

The Ranch Boogie aims to provide cost effective accommodation, world-class entertainment and a well-priced, nutritious menu. If you want to experience a true African Boogie – then the Ranch boogie is not to be missed.

Book via theranchboogie@gmail.com or call 083SKYDIVE.