Skydiving in KZN is alive and well
By Vernon Kloppers C1506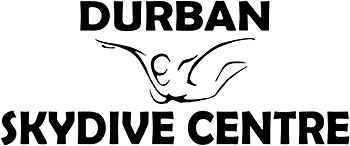 In 2002, members of the Pietermaritzburg Parachute Club (PPC) left to start Skydive Durban at the La Mercy Airfield north of Durban.
PPC continued to operate at Pmb (Oribi) Airport for a further 2 years until an opportunity came up to move to Cato Ridge Airfield. Unfortunately due to financial strain PPC (the oldest club in the country and one of the oldest in the world, established in1954) had to shut down in 2006.
The operation at Cato Airfield was then taken over by the Hornings and became Skydive KZN. After Mark and Jodi decided to emigrate to New Zealand in 2008, Roy Steemson and Michael Nyman took over. During this period a section of the airfield containing the clubhouse and hangars was sold. Skydive KZN was still able to continue operations at Cato but without a long-term lease.
In March 2007, construction started on the new Durban International Airport at the La Mercy Airfield and Skydive Durban had to move. Pmb (Oribi) Airport was chosen as the best option because a long-term lease was offered.
In February 2009, the opportunity arose for both operations to join and move to Angels Way Farm in the Eston area.
A lot of work was needed to create a drop zone and most of the construction of the new facilities and upgrade of the runways has been completed. So much so that we started operating full time from the new venue recently. Please feel welcome to visit the Durban Skydive Centre.