Notice to all Vigil users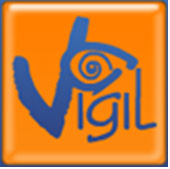 Vigil (A.A.D. sa) wishes to remind all users to switch off your Vigil after jumping, before leaving the DZ with your gear. Especially when there is an altitude difference of more than 150ft or 45m between the DZ and the place you are travelling to. If you forget to do this, please check your Vigil AAD before starting to jump next time:
If the unit is off, simply switch it on

In case the unit should still be on, it is NECESSARY to first switch it off, and then start it back up again. This way, the unit will find its correct ground zero reference again. This is only valid if you forget to switch off your Vigil before travelling with your gear, or if you land on a different DZ than the one you have taken off from
** If you stay jumping at the same DZ and leave your gear there, you don't have to switch off your unit. Your Vigil will automatically switch off after 14 hours. For more detailed information on this subject, you can consult your Vigil User's Manual at pages: 4, 8, 15, 18, 19, 20, 21 and 22 of which you can always download the latest version at http://www.vigil.aero/downloads.
The Vigil team