African Freefall Convention 2008/9
By Liz Cooper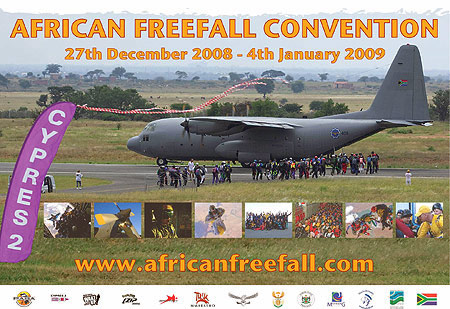 The AFFC is returning for its 4th consecutive year. Once again the highlight with be the "daddy" of all planes - The Herc C130.
Joining us this year will be Dave Morris organising large FS jumps and the South African record attempts.
Marco Tiezzi (Atmonauti) enjoyed himself so much last year he will be coming again this year.
We hope to see you there.
Dates 27th December 2008 – 4th January 2009.
To register visit www.africanfreefall.com