Mossel Bay Helicopter Boogie 2007



If you were a skydiver passing through the Garden Route this December, a well timed pit stop in Mossel Bay on the 27th and 28th would mean you could jump one of three helicopters onto the beach.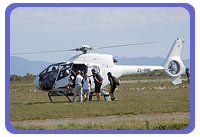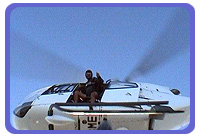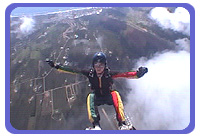 A Jet Ranger, Eurocopter and a Robinson R44 lifted skydivers to Diaz Beach and the Mossel Bay Airfield respectively.
C & D licence jumpers were allowed onto the beach and B-licence jumpers could "upgrade" by first proving their accuracy at the airfield drop zone.
Novice chopper jumpers had to learn how to safely approach the choppers, exit methods and emergency procedures. Jumpers were also able to bring friends and family as passengers in the choppers.
Of course, many "first" chopper AND beach jumps meant an abundant supply of the mandatory case of beer and the fridge in the hangar had never been so full!
In total, 14 helicopter loads were flown over the 2 days and the combination of helicopter and sunny beaches proved to be very popular.