POPS Meet - 24 May 2008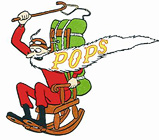 Witbank Skydiving Club is hosting a mini-meet for all Parachutists Over Phorty on 24 May 2008.
Come and see if you can 'Hit 'n Rock' before anyone else. Stay a little later for a braai and a pint, and enjoy the evening with fellow POPS.
Please diarise this event.
For more information contact Martin Kruger at pro@dropzone.co.za
For POPS membership enquiries, please contact pops@para.co.za